Click Here for Enlarged 10 Evelyn Sitemap
In addition to the vertical gardens, the development's courtyard is a dense and effusive tropical garden oasis in the heart of the city. The landscape design uses sleek lines to carve out a modern space that complements the architectural design. The attention to detail is evident in every aspect of the design, from the manicured hedges to the sculptural trees and diverse planting palette, which provide contrast and variation within the site.
---
10 Evelyn Project Info
| Project Name: | 10 Evelyn |
| --- | --- |
| District: | 11 |
| Developer: | Creative Investments Pte. Ltd. |
| Address: | 10 Evelyn Road |
| Tenure: | Freehold |
| Site Area: | 2,814.80 sqm / 30,300 sqft |
| Type of Development: | Private Residential |
| No. Of Units: | 56 Residential Units |
| No. of Blocks/Storeys: | 4 Blocks of 5-Storey Residential Flat Development with Basement Carpark, Swimming Pool and Communal Facilities |
| No. Of Carparks: | 56 carpark lots and 2 handicap lots |
| Plot Ratio: | 1.4 |
| Architect: | W Architects Pte. Ltd. |
| Landscape Consultant: | Coen Design International Pte. Ltd. |
| Main Contractor: | Precise Development Pte. Ltd. |
| C&S: | TW-Asia Consultants Pte. Ltd. |
| M&E: | Wistec Engineers & Associates Pte. Ltd. |
| Conveyance Solicitor: | Rajah & Tann LLP |
| Facilities: | 20m Swimming Pool, Gymnasium, Pool Deck, Landscaped Courtyard with Lawn, Arrival Drop-off Area, Communal Planters, Side Gate to Newton Road |
| Developer Licence: | C1258 |
| Project Account No.: | DBS Bank Ltd for Project A/C No. 003-700123-6 of Creative Investments Pte. Ltd. |
| Expected Date of TOP: | 30-Jun-21 |
| Expected Date of Legal Completion: | 30-Jun-24 |
---
10 Evelyn Condo Location Map
Click Here for Enlarged 10 Evelyn Condo Location Map
Located on Evelyn Road in Newton, 10 Evelyn is a highly sought-after freehold condominium development in the heart of Singapore. The location offers residents the perfect balance of tranquility and convenience, as it is tucked away from the hustle and bustle of the city while still being easily accessible to key areas like Orchard Road, Novena, and Bukit Timah.
---
Luxurious Interior at 10 Evelyn Condo
The minimalist design of 10 Evelyn is both timeless and bold, emphasizing simplicity while still creating an elegant and luxurious atmosphere. The careful consideration of each portion of the site ensures a space that is both functional and beautiful. Whether you're enjoying a cup of coffee on your balcony or taking a leisurely stroll through the grounds, the beauty and tranquility of 10 Evelyn's design will leave you feeling refreshed and rejuvenated.
The design of 10 Evelyn is truly one-of-a-kind, boasting a lush landscape and eye-catching architectural elements. The development is surrounded by lush greenery and features unique terracotta-stained vertical gardens on all four residential blocks, each bursting with gorgeous flora. The geometric design of the planters is both modern and organic, creating an elegant and striking feature that sets 10 Evelyn apart from other condominiums.
At 10 Evelyn, each home is equipped with the latest [email protected] smart technology, providing residents with a seamless and convenient living experience. This innovative info system allows you to control your air-conditioning and lighting settings easily from your mobile phone, making it easy to create the perfect environment no matter where you are in your home.
In addition to lighting and air-conditioning control, each unit also comes with a seamless intercom system for visitors, allowing you to easily communicate with guests before granting them access to your home. The automated carpark and apartment access make entering and exiting the development a breeze, while providing an extra layer of security for you and your family.
With the [email protected] info smart system, residents can also incorporate other smart home features, including the Yale Smart Digital Door Lock, which interfaces with the home automation system. The system also includes outdoor and indoor video intercom stations, allowing residents to see and communicate with visitors without having to open their doors. The visitor gates and lift cars also feature ID/IC card readers for enhanced security.
Overall, the [email protected] info smart technology at 10 Evelyn offers a myriad of benefits to residents, including convenience, energy efficiency, and security. With easy-to-use features and the ability to customize your home to your preferences, incorporating this smart technology into your daily living will enhance your lifestyle and make everyday tasks a breeze.
---
---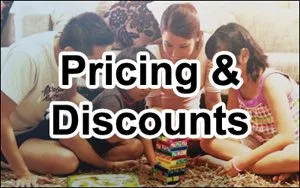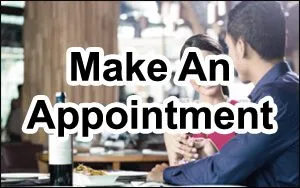 10 Evelyn
Proudly Developed By:

---